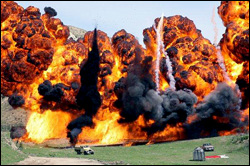 We want to hear from YOU!
Whether you have questions about SAFFE, are interested in attending one of our forums, want information on local regulations, or need assistance establishing safety regulations in your jurisdiction – we are here to help.
Send us an email or letter with the info below, we look forward to hearing from you.
Mailing Address
SAFFE
c/o Richard Momii, Secretary
6194 Fremont Circle
Camarillo, CA 93012
Board Of Directors
Secretary/Treasurer
Richard Momii, Fire/Life Safety Consultant
(Retired) Assistant Fire Marshal, Culver City Fire Dept.
Ex-Officio
Al Adams, Chief 
CAL FIRE/OSFM Fire Engineering & Investigations Division
Chair
Ramiro A. Rodriguez #4002, Deputy State Fire Marshal III Specialist 
(Retired) CAL FIRE/OSFM Motion Picture & Entertainment Safety
Co-Chairperson
Craig Canfield, Fire/Life Safety Consultant
(Retired) Captain, Burbank Fire Dept.
Training
Rich Brandt, Fire/Life Safety Consultant 
(Retired) Deputy Chief/Fire Marshal, Long Beach Fire Department
Staff
Paul Holehouse, Entertainment Risk Consultant
Independent


Send A Message
Use the form below to send a message to one or more of the SAFFE leadership.